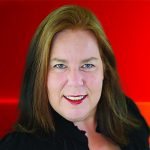 Dawn Burlace
Broker/Owner
A little bit about me...
Hi I look forward to helping you embark on this exciting mission in Achieving the American Dream. My name is Dawn Burlace I'm a Real Estate Broker/Owner of Florida Real Estate Navigators. I relocated to Port Saint Lucie from Fort Lauderdale in 2010. The best move that I have ever made! I have a strong background in management, marketing, graphic design, website development, and volunteerism. Being a real estate investor myself. I have worked with all facets of the Real Estate industry and understand it inside and out. I am outstanding organizer, communicator and "matchmaker" I match people with the best Real Estate related services for their current needs and love helping people find their HOME match. I have a family with 2 children that have come through the local public school system and are currently in middle and High school and Dual Enrolled at IRSC. We are involved in Boy Scouts, 4-H, Fencing, Music. Sailing, and Equestrian activities. I understand Family needs and challenges. Thank you for giving me the opportunity to earn your business!

I never stop learning for my customers. I am Trained by the Luxury Home Marketing Institute, Florida Housing Finance Trained Realtor®, First Time Home Buyer and (MRS) Military Relocation Specialist, e-Pro, SRS (Sellers Representative Specialist), PSA (Pricing Strategy Advisor) I am a member of the City of Port St Lucie's Affordable Housing Advisory Committee, in addition I am also a NMLS & Florida Licensed MLO (Mortgage Loan Originator).